Technology Picks
Here are my top technology picks for telepractice.
Computer
When choosing a computer, be sure that you choose a laptop or desktop computer that is not a Chromebook. I use a Lenovo IdeaPad 3 Laptop.

Webcam
I always prefer to use an external webcam. This provides the most flexibility. The Logitech C920S HD Pro Webcam is a great option.

Headset with boom mic
There are many options for headset. You can choose wired or wireless, but ensure that it is noise-cancelling and has a boom mic. I use a Logitech H390 Wired Headset.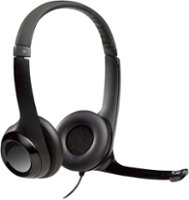 Second Monitor
Using a second monitor enables you to have additional workspace. I use a 27″ Sceptre Monitor.

Document Camera
This enables you to use traditional worksheets, books, puzzles, and toys on your desk. I use the Okiocam by Okiolabs.

iPad
You can use any type of iPad or iPhone in order to use apps available in the App Store and mirror them to your computer. I use an Apple iPad 7th Generation.
This list may contain affiliate links, which means that I may receive a commission if you make a purchase using these links (at no additional cost to you). As an Amazon Associate, I earn from qualifying purchases. View my full Affiliate Disclaimer here.
Complete and Continue